Infant Safe Sleep Tips
Category: Women and Infant Services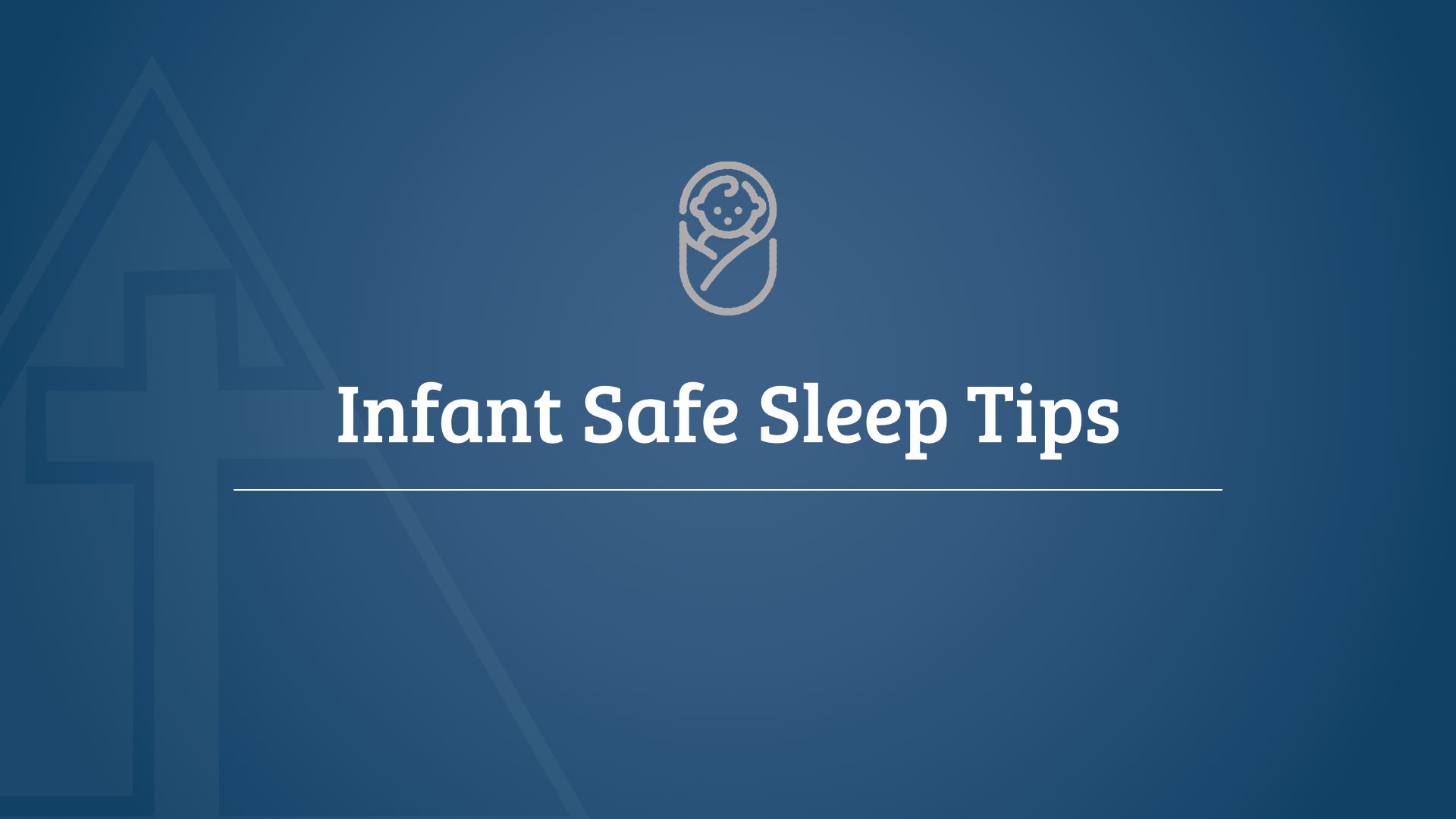 About this Video
Infant Safe Sleep Tips
Did you know you practicing infant safe sleep can be as easy as A-B-C? Kelsey Brinson, MSN, RNC-OB, provides you with tips for helping your baby sleep safely!
Memorial Hospital's team of Perinatal Navigators are here to support mothers, fathers and babies through support and education.
For more information please visit Memorial Hospital's website at www.mhhcc.org or call our Perinatal Navigators at 812-309-3983.