2023 Quality Awards
Category: News
Posted On: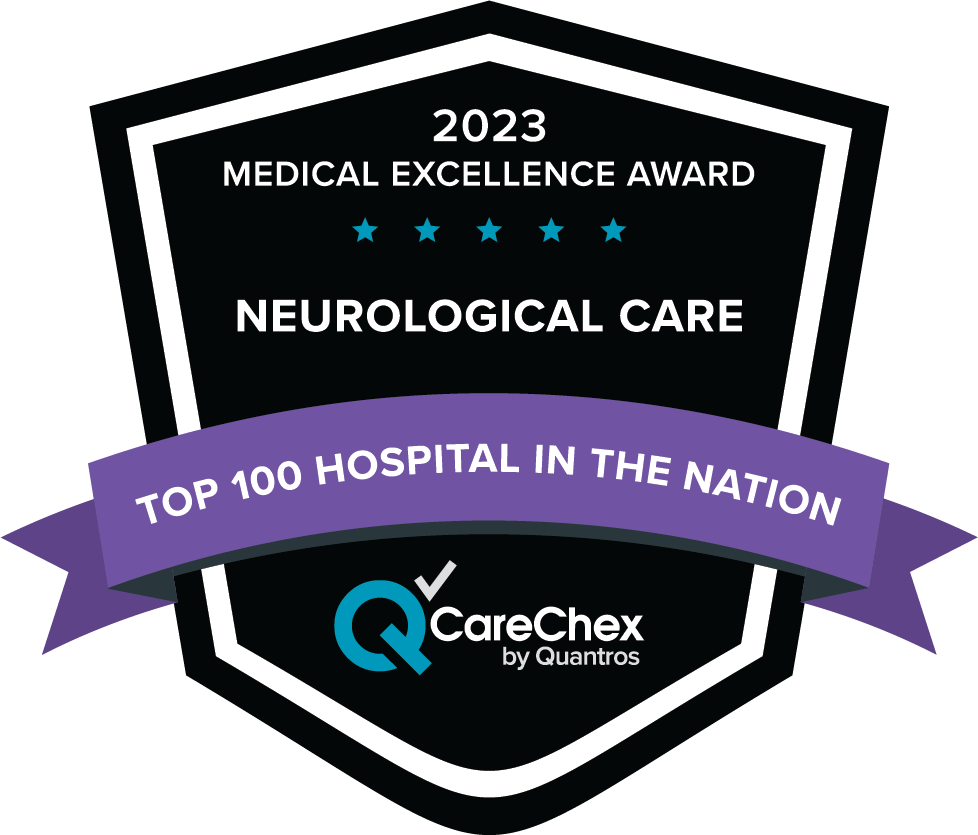 Memorial Hospital and Health Care Center has been recognized as top 100 in the nation for Medical Excellence in Neurological Care. Our 2023 quality awards from CareChex® are based on their comprehensive quality scoring system, that compares inpatient quality performance across general, acute and non-federal U.S. hospitals.
"It is our mission each and every day to provide quality, compassionate care to those we serve," stated E. Kyle Bennett, President and CEO of Memorial Hospital. "To be recognized with quality awards from CareChex for Medical Excellence is a sign of all the hard work and dedication that goes on behind the scenes by all our caregivers. I am so proud of the great work they do and the differences they make in lives every day."
Memorial Hospital also received the following 2023 CareChex Medical Excellence ratings for:
Top 10% in nation:

Cancer Care
Gall Bladder Removal
Stroke Care
Memorial Hospital received the 2023 CareChex Patient Safety rating for:
About Quantros CareChex®
CareChex Awards by Quantros utilizes a peer-reviewed risk-adjustment methodology to more reliably measure rates of mortality, complications and readmissions — appropriately weighting and accounting for all of the risk factors relating to a patient's principal and secondary diagnosis, as well as other patient characteristics that may increase the probability for adverse clinical outcomes. These rankings do not include any self-reported data.
Quantros prides itself in providing the most comprehensive and objective calculation of hospital and system quality performance in the industry. Our vast datasets represent high statistical significance and do not include any self-reported or survey data. In turn, creating clearer performance differentiation across 39 clinical categories of care in Medical Excellence and Patient Safety. For access to provider quality ratings, visit www.CareChex.com.