LCM Volunteer of the Year
Category: News
Posted On: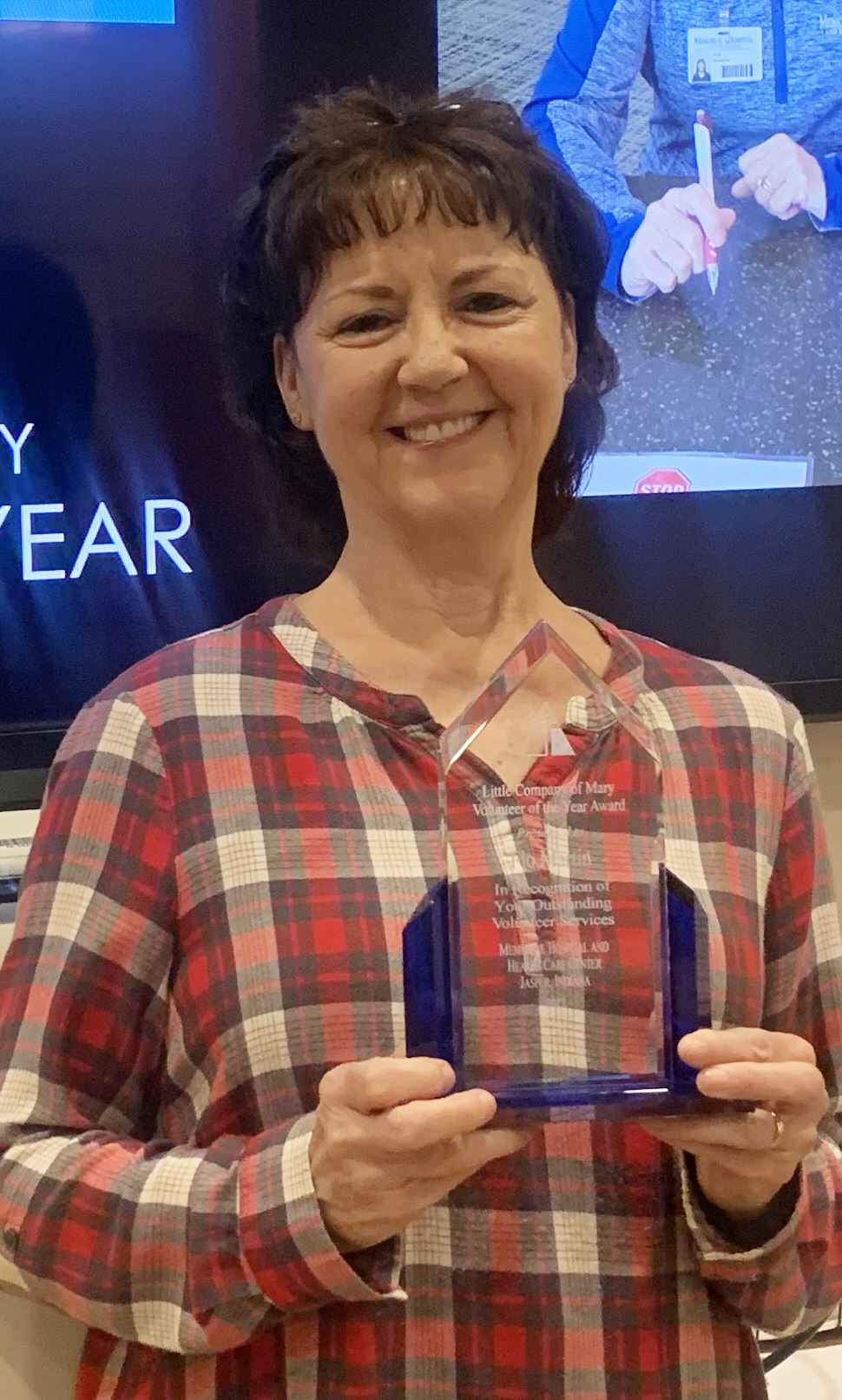 Flo Martin has been named the 2022 Little Company of Mary (LCM) Volunteer of the Year Award recipient at Memorial Hospital and Health Care Center. This award is named in honor of the Little Company of Mary Sisters - USA, the sponsors of Memorial Hospital. Martin is the fifth recipient for this annual award that is based on outstanding performance reflecting Memorial Hospital's mission statement and the core values of Respect for Human Dignity, Compassionate Caring, Stewardship, Quality and Justice. Other nominees for the 2022 award included Robbie Garland, Dana Hoffman, Betty Johnson, Levi Nigg, Pam Nigg, and Adam Schwartz.
Flo grew up near Pittsburg, Pennsylvania, and was the fifth of seven children. When her children reached school-age, she accepted a position at a federal credit union before going to work for the United States Navy where she worked in procurement. Flo retired from federal employment after 20 years of service. She has a husband, two children, and three grandchildren.
Flo's mother-in-law worked for Greene County General Hospital in Linton, Indiana, and then served as a volunteer there for a number of years. This left an impression on Flo and, as a result, she pursued volunteer opportunities at Memorial Hospital and Health Care Center in 2015. She enjoys serving and encouraging patients and their families, and feels she has been blessed by these opportunities.
Many thanks to Flo for volunteering her time and making a difference at Memorial Hospital and Health Care Center.