2021 Tonya Heim Nursing Scholarship Recipient
Category: News
Posted On: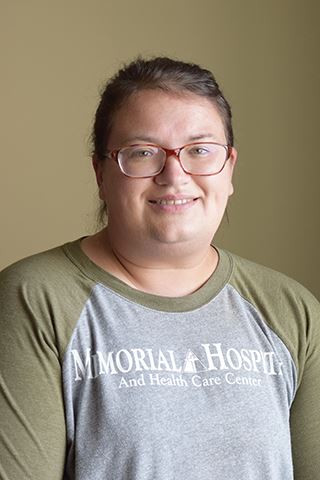 Diann Moesner is this year's recipient of the $1,500 Tonya Heim Nursing Scholarship. Tonya Heim was the Vice President of Patient Services and Chief Nursing Officer at Memorial Hospital until her retirement in December 2019.
Moesner has been a caregiver at Memorial Hospital since February 2019. She is working toward her BSN degree at Vincennes University. Her expected graduation is May 2022.
The first priority of the Tonya Heim Nursing Scholarship is to provide assistance to registered nurse employees of Memorial Hospital who are enrolled or plan to enroll in an accredited advancement program toward a BSN degree; second priority is to provide assistance for advancement to an MSN degree; third priority is for a DNP or Ph.D. nursing degree; and final priority is for assistance for those pursuing advance practice degrees, including but not limited to, NP or CRNA.