Ian Stamps, MD - Neurologist
Category: News
Posted On: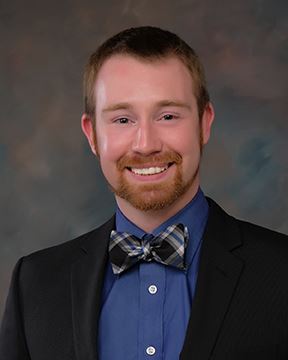 Ian Stamps, M.D. was recently appointed to the active medical staff at Memorial Hospital and Health Care Center. Dr. Stamps is a neurologist, which specializes in the in diagnosing, treating, and managing disorders of the brain and nervous system such as Alzheimer's disease, ALS, concussion, epilepsy, migraines, multiple sclerosis, Parkinson's disease, and stroke.
Dr. Stamps received his medical degree and completed his residency at Indiana University School of Medicine in Indianapolis. He also completed a fellowship in electromyography (EMG) at IU School of Medicine. Dr. Stamps is a member of the American Academy of Neurology, Indiana Neurological Society, American Academy of Neuromuscular and Electrodiagnostic Medicine, and American Clinical Neurophysiology Society.
Dr. Stamps' office is located at Memorial Neurology Associates' new location in the St. Thomas Medical Center, 600 W. 13th Street, Suite 205, Jasper. Appointments are being accepted with a physician's referral. For more information, please call Memorial Neurology Associates at (812) 996-5781.