New Ear, Nose and Throat Physician Joins Memorial Hospital Medical Staff
Category: News
Posted On:
Written By:

MHHCC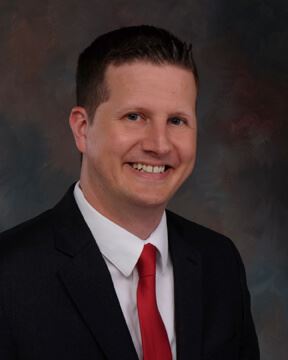 Jasper – Ryan Phillips, MD was recently appointed to the active medical staff at Memorial Hospital and Health Care Center and will see patients in a new clinic – Memorial ENT Associates. The new clinic will be located in Suite 325 of the Medical Arts Building, located at 721 West 13th Street in Jasper. Dr. Phillips will serve the region in otolaryngology, which specializes in the medical and surgical management and treatment of patients with diseases and disorders of the ear, nose, and throat (ENT), and related structures. Some of the conditions he treats include tonsillitis and chronic/recurrent ear infections, hoarseness/swallowing issues, sinusitis/allergy, skin cancer of the face, oral and throat cancers, thyroid and salivary gland diseases, nasal obstruction, sleep apnea, and dizziness/imbalance.
Dr. Phillips received his medical degree and completed a residency in otolaryngology at Indiana University School of Medicine in Indianapolis. He is a member of the American Academy of Otolaryngology – Head and Neck Surgery.
Dr. Phillips will begin seeing patients on September 17. To schedule an appointment at Memorial ENT Associates, please call 812-996-5575.