Memorial Hospital Announces 2018 LCM Volunteer of the Year Award Recipient
Category: News
Posted On:
Written By:

MHHCC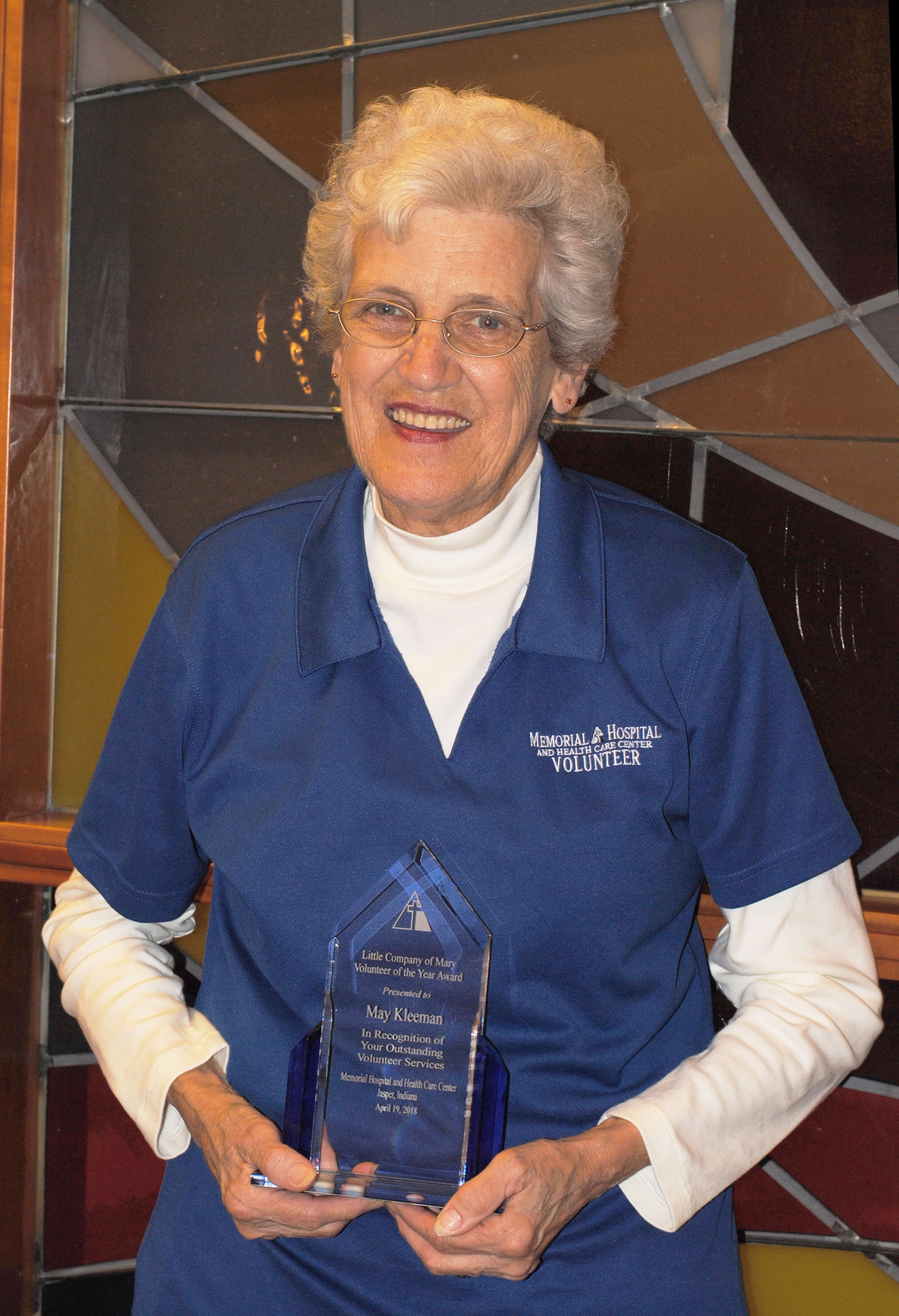 Jasper – May Kleeman has been named the 2018 Little Company of Mary (LCM) Volunteer of the Year Award recipient at Memorial Hospital and Health Care Center. This award is named in honor of the Sisters of the Little Company of Mary, the sponsors of Memorial Hospital. This is the second year for this annual award that is based on outstanding performance reflecting Memorial Hospital's mission statement and the core values of Respect for Human Dignity, Compassionate Caring, Stewardship, Quality, and Justice. Other nominees for this year's award included Sue Eisenhut, Corrine Clark, Jane Schaefer, Dennis Neukam, Flo Martin, Alan Small, John McGovern, Anne Berger, and Jim Woebkenberg.
Kleeman has been a volunteer at Memorial Hospital since 2011 and is very active throughout the community. She has been described as one who enjoys life and all it has to offer, and that she makes the day go better just by seeing her.
Kleeman resides in Jasper with her husband, Carl (Bud). They have two children, Mark and Rick.