Family Nurse Practitioner Samantha Spellmeyer Joins Urgent Care Center
Category: News
Posted On:
Written By:

MHHCC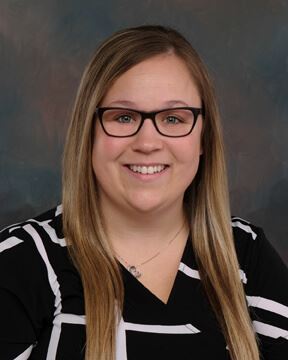 Memorial Hospital and Health Care Center is pleased to announce the addition of Family Nurse Practitioner Samantha Spellmeyer to the staff of Memorial Hospital's Urgent Care Center in Huntingburg.  Family nurse practitioners are advanced practice registered nurses who are educated and trained to provide health promotion and maintenance through the diagnosis and treatment of acute illness as well as chronic health conditions. Family nurse practitioners order diagnostic tests and medical treatments, including prescribing medications. 
Spellmeyer received her master's in nursing from University of Southern Indiana in Evansville, and her bachelor's in nursing from Purdue University in Lafayette, Indiana. She is certified by the American Association of Nurse Practitioners and has over seven years of nursing experience. 
The Urgent Care Center offers professional medical care for non-emergency problems that require quick medical attention but do not pose an immediate, serious health threat.  These include minor injuries; minor cuts and burns; ear, bladder, and urinary tract infections; sprains and bruises; aches and pains; sore throats; cough/cold/flu; rashes; upset stomachs; etc. Urgent Care Center is located at 507 E. 19th Street in Huntingburg, Indiana. The clinic is open from 10 a.m. – 8 p.m. Monday thru Friday, and 9 a.m. – 9 p.m. Saturday and Sunday.