Dr. Jennifer Lueken Appointed to Medical Staff
Category: News
Posted On:
Written By:

MHHCC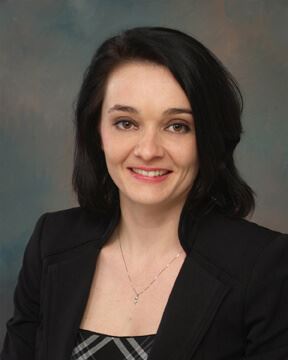 Jasper – Jennifer Lueken, M.D. was recently appointed to the Active Medical Staff at Memorial Hospital and Health Care Center. She has joined the staff at Jasper Obstetrics and Gynecology located at 613 Dorbett Street in Jasper.
Dr. Lueken received her medical degree at Indiana University School of Medicine in Indianapolis and completed a residency in obstetrics and gynecology at University of Louisville in Kentucky. She is a member of The American Congress of Obstetricians and Gynecologists. Dr. Lueken is a graduate of Forest Park High School and currently resides in Ferdinand with her husband, Michael, and daughter, Adaline Marie.
Dr. Lueken is now accepting new patients. Appointments may be made by calling Jasper OB/GYN at 812-481-2229.