Dr. Kurucz Joining Memorial Surgical Associates
Category: News
Posted On: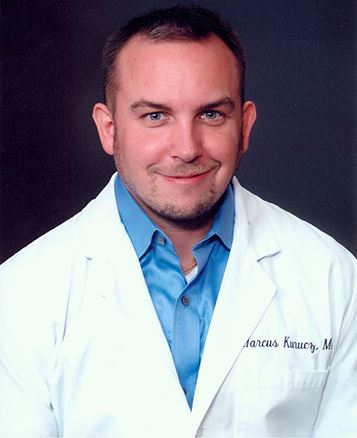 Memorial Hospital and Health Care Center is excited to announce the addition of General Surgeon Marcus Kurucz, M.D. to the staff of Memorial Surgical Associates beginning April 1, 2021.
Dr. Kurucz graduated from Loyola University in Chicago with a bachelor's degree in chemistry and biology, and received his medical degree at American University of the Caribbean in Coral Gables, Florida and St. Maartan. His residency in general surgery included training at Mayo Clinic Graduate School of Medicine in Rochester, Minnesota; West Virginia University in Morgantown; University of Connecticut in Hartford; and Carraway Methodist Medical Center in Birmingham, Alabama, where he served as Chief Surgery Resident. Dr. Kurucz is certified by the American Board of Surgery.
To schedule an appointment at Memorial Surgical Associates, please call 812-996-6580.